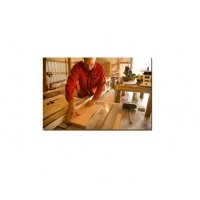 Come in and play with the tools you've always dreamed of having in your workshop! DIY Woodworking Shop is equipped with most of the tools you'll ever need.

Our woodworking shop and spray booth are healthy and clean because we use only:
• Non-toxic and low voc finishes
• No treated lumber
• A central vacuum and air filtration system

Take classes:
• Basic to advanced woodworking
• Remodeling
• Home repairs
• Tiling
• Electrical
• Plumbing, and more

Private consultations are available for DIY'ers that need help with their projects at home

Please let us know what type of classes you would like to see.
Comments
DIY Woodworking Shop Calendar
Watchers
This place has 3 watchers.